How a big, bouncy, dope of a puppy, changed my life forever and made me the accidental dog behaviourist!
In the beginning…
18 Years ago, I accidentally became a dog behaviourist! And it was all thanks to this big girl, Molly!
As a puppy she was everything I imagined a dog would be. She was big, bouncy and bags of fun, but as she got older she started developing some worrying, and dangerous, habits.
She was becoming unmanageable on her walks and she had started to develop quite the temper. I tried my best, but as time went on her behaviour got worse and worse and she was becoming dangerous. She would often grab at my clothes and hands, and was lunging and barking at anyone that came near. My nerves were completely wrecked and my arms were scratched to bits. The more I tried to control her, the worse she got, until eventually I admitted defeat and called in a dog behaviourist to help me.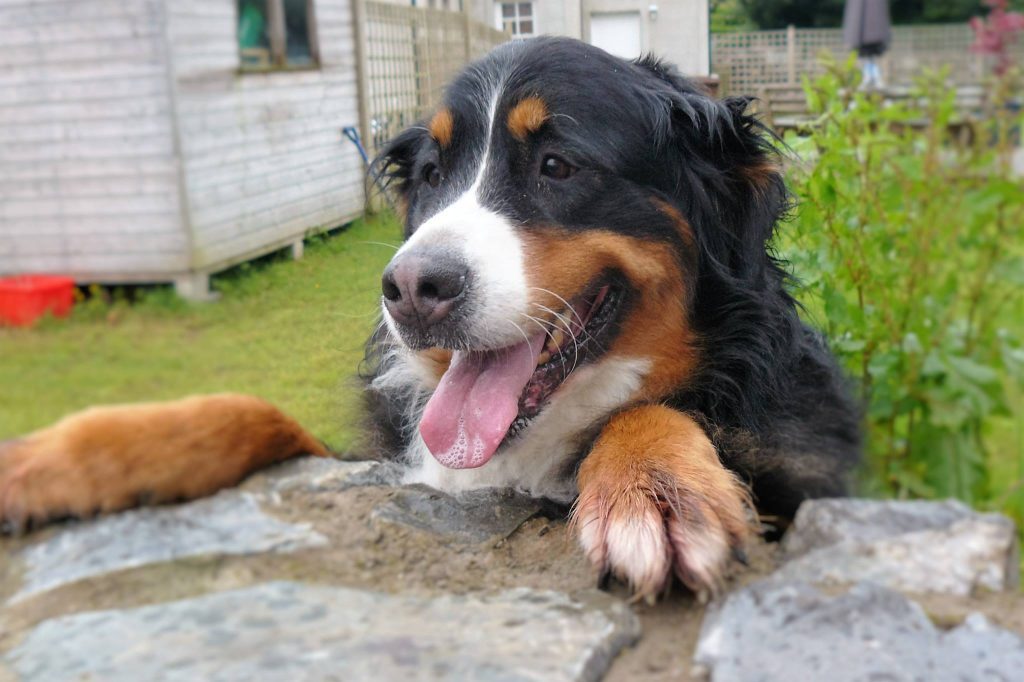 Big Mistake!
That turned out to be a big mistake. The techniques he showed me were abusive, at best, and there was no way I was using a single one of them. I was now running out of options, and fast. But, I wasn't going to give up her just yet, so I hit the library.
Initially, I only wanted to learn enough to help Molly. But after reading many books and articles on the subject, not only did I have the tools I needed to train Molly in a kind way, but I was also completely addicted to the subject of dog behaviour. Books quickly led to courses, and in no time I was helping friends and families with their dogs too.
Then one day, I had spent the afternoon working with a friend-of-a-friends dog. After a couple of hours, we were all finished and I was heading for the door. Just as I opened the door he asked me how much he owed me. I had not expected to get paid so I just said "whatever you think." I walked away with a hundred quid in my pocket, and a new job!
I never looked back!
Since then, I have worked as a behaviourist in a rescue centre, and privately in peoples homes. In 2009, I proudly published a book on dog behaviour, which is still available on Amazon. Then later on, I was lucky enough to have a regular slot with radio DJ Carolyn Stewart where I answered listeners questions live on the air, and for a short time I also wrote a Q&A column for the Irish News.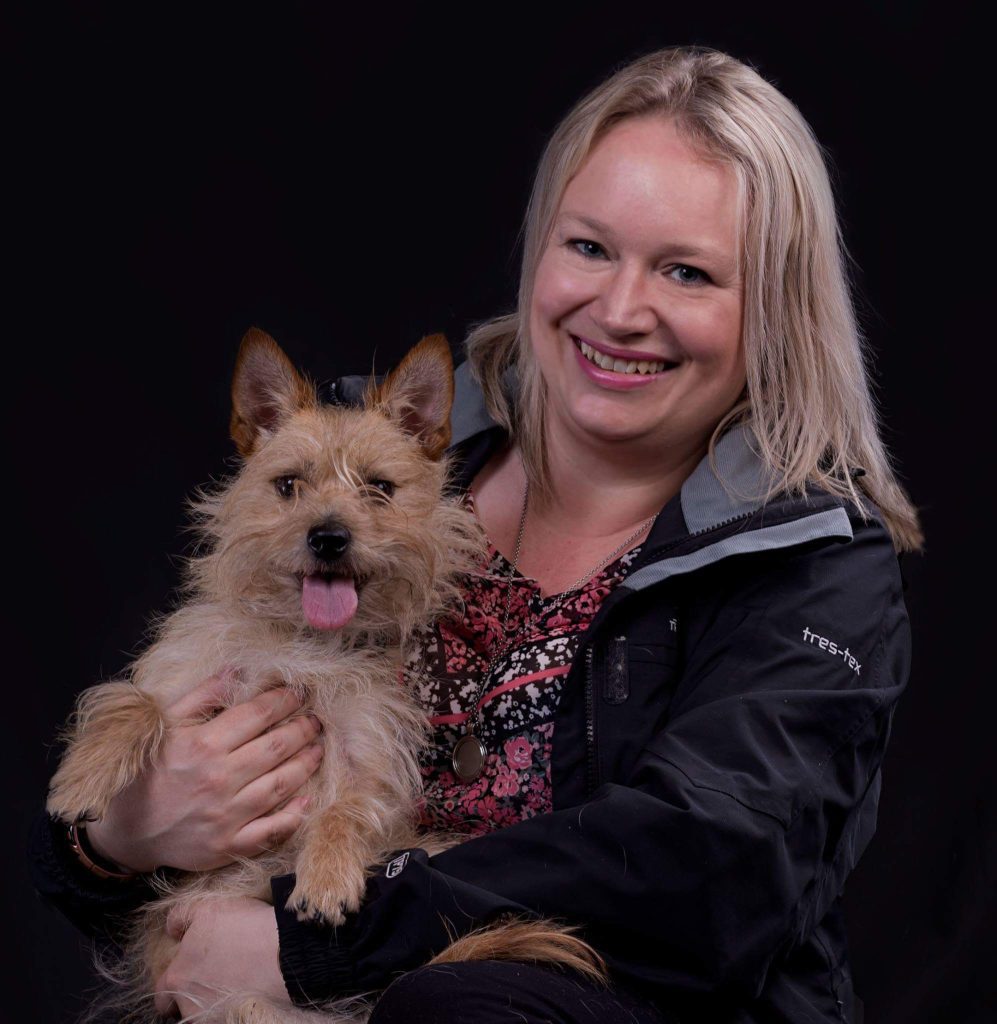 After a break for lockdown, I am back working privately with families and their dogs throughout Dundee. Plus, there is a new book in progress, business coaching, mentoring, guest blogs, workshops, talks, and other exciting stuff!
I can't wait to see what happens next, and it's all thanks to that big bear, Molly.
Sadly, Molly isn't with us anymore. I'll always be sorry that she went through so much stress as I tried to "train" her as a pup, but we got there in the end, and she had many happy years with us after that.
How has your dog changed your life? I'd love to hear your story
---
How can I help you with your dogs behaviour training?
Private Dog Behaviour Consultations are currently available in the Dundee area and beyond. If you are looking for advice for your dog then please get in touch!