Pack Walks are back!!
Pack walks are fun for all, and are a great way to meet new people and socialise our dogs, especially anxious dogs. If you don't know me, it is also a great opportunity to meet me face to face, find out more about what I do, and how I can help you with your dogs behaviour.
Our first walk of the year sees us back at Baxter Park. We'll meet at the top of the stairs at the pavilion at 10am and do a figure 8 walk around the park. This is a gentle walk that is suitable for most. After that the place and time may vary, but the walks will remain relatively easy. Check out future events to find out when we are next meeting up!
There are so many benefits to walking in a pack, especially if you are confidence building. I talk in more detail about them in my blog, plus there are tips about to get the most out of the walk, depending on your dogs needs.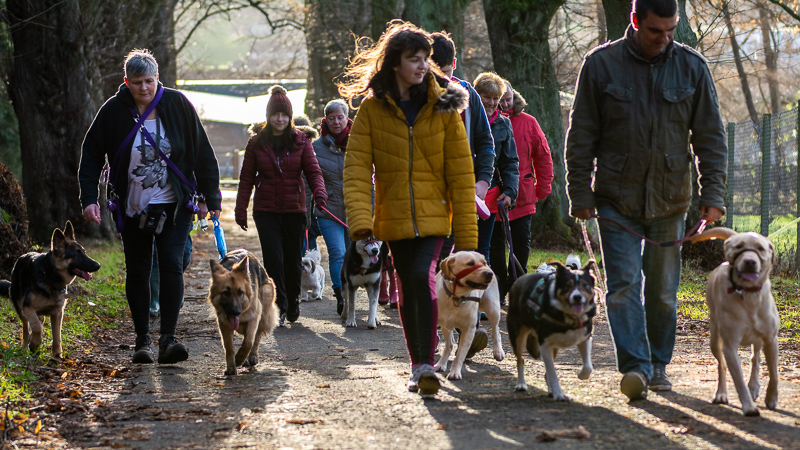 On or off lead?
Dogs should be on a lead, or under control, so we don't upset the other park users or dogs on the walk that are building confidence. Don't worry, there will be an opportunity for some free play at the end for those that want it.
There'll also be plenty of chances to grab me if you have any questions about your dogs behaviour, or if you are considering behavioural training for your dog.
I would love you to bring your dog, but if you are worried about how they will get on then please send me a message and we can have a chat about whether it will suit them.
​
This walk is free for all so please share with all your doggie friends, the more the merrier.