My deepest sympathies go out to the poor family of a dog that tragically died last weekend (2021).
The poor pup was just playing with his friend and they both went out onto the frozen reservoir. Both dogs fell in, but after incredible efforts, sadly only one could be saved. The cold weather has crept up on us all this year, and this tragedy could have happened to anyone, so I wanted to put together a few suggestions to help you keep your dog safe this winter.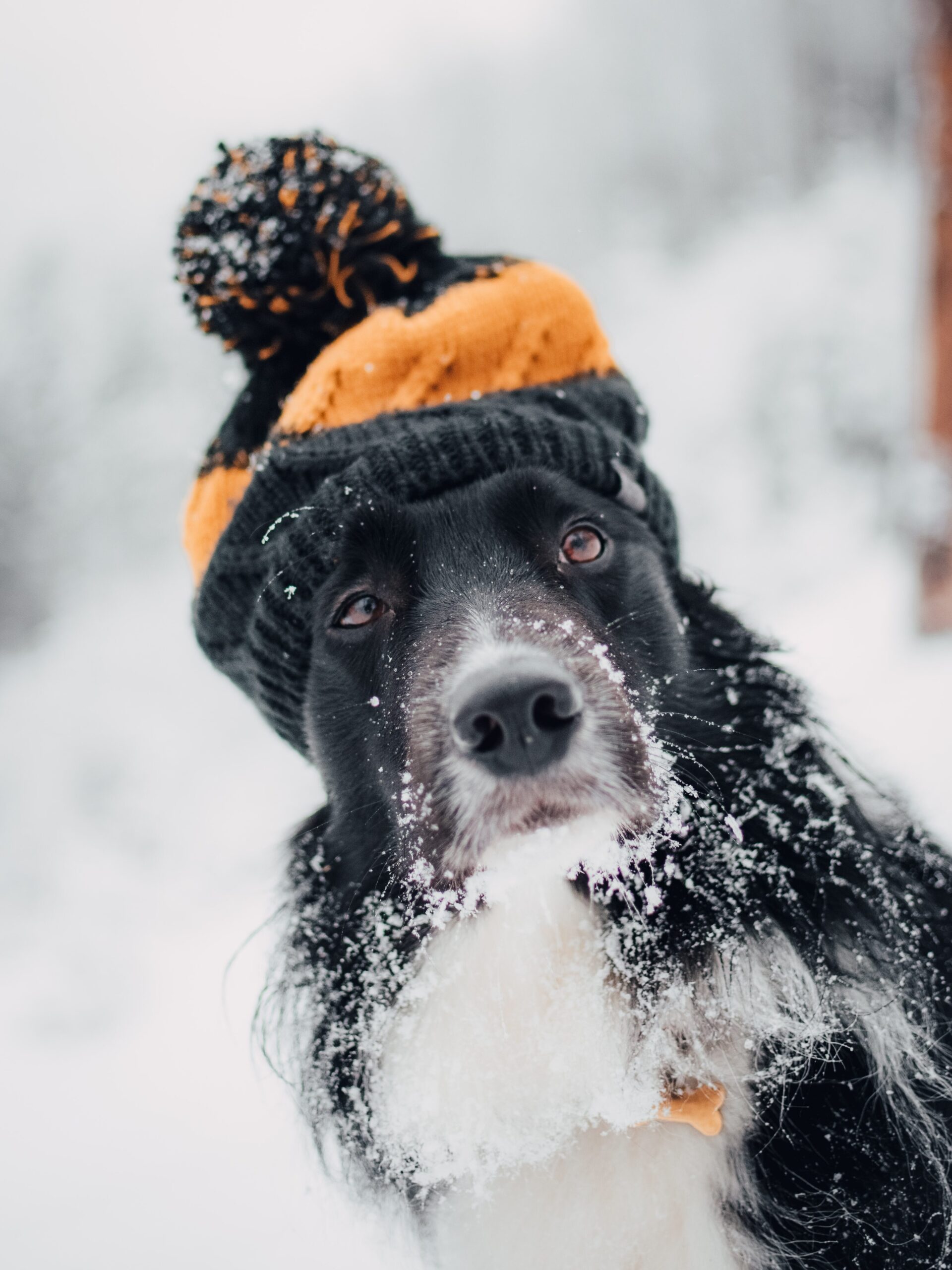 Top Tips…
Stay Warm! It's getting pretty cold out there. Some breeds are more susceptible to the cold than others, but the general rule is that if it drops below 0c then they should have a coat or jumper on. If it gets below -4c, then vulnerable dogs should not be walked at all. Everyone else should stay home if it drops below -10c.
Stay Clean and Dry! Give your dog a good rub down after every walk. Pay particular attention to the feet, between the toes, around the tail, and the belly. While he's getting his rub down, take a moment to check there is no salt or grit trapped. Also check for clumps of snow which could turn into ice balls and be very painful and even dangerous for your dog.
Wash your dogs feet! Antifreeze is back in use. It can spill onto roads and paths and be picked up on the dogs feet. So, give your dogs feet a good rinse as soon as you get home, so they can't lick it off later.
Prepare yourself for fewer walks! As it gets colder, walks will get fewer so stock up on toys designed to challenge and tire your dogs body and mind. Alternatively, use your walking time to teach them some fun new tricks that you can show off in the new year.
Don't leave dogs in the car! Just as dogs can suffer in a hot car in the summer, the temperature can plummet in the winter too. As it gets colder its probably safer to leave them at home where it is cosy and warm.
And of course, please keep dogs on leads near water! You have no way of knowing how safe the ice is, and neither does your dog, so just better to avoid it altogether. Too many dogs, and owners, die as a result of frozen lakes each year.
Be super cautious of what your dog is licking and picking up. Antifreeze is incredibly toxic and dogs like the taste of it. If you think your dog might have licked some antifreeze take them to the vet straightaway, by the time you see symptoms of illness it will probably be too late to help them.
Read my top tips for walking in the dark!
What would you add to this list?