Description
My Basic Dog Behaviour Course Modules are suitable for anyone; dog owner or professional alike, who is interested in building a better relationship with mans best friend by gaining a better understanding of him and his behaviour.
In this second module you'll be discovering the different ways dogs learn, how new behaviours are formed, and how each technique might be used to influence a dogs behaviour.
For best results start with Module one and work through them in order.
This is a home study course. Once you have paid for your course module you will be able to instantly download the material.
Section one will contain some information to read and learn and some questions to answer. Most of the questions can be answered from the text with minimal research, but to get the most out of this course thorough research is highly recommended.
Section two contains some revision questions.
Section three finishes the module with a short project which will require a little more research. ​
Once you have completed the work you can email your work to me for comments and feedback, if desired.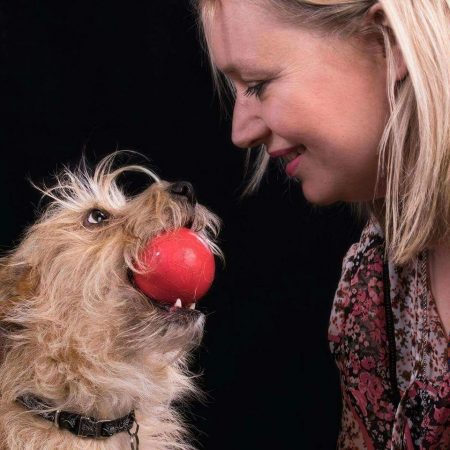 I have more than 15 years experience solving all kinds of canine behaviour problems, at home and in rescue. A bad experience with a old fashioned dog trainer inspired me to learn more about dog behaviour, and it is because of him, that I wall never use harsh methods when training and rehabilitating dogs.
I work privately with clients in Dundee and the surrounding area with dogs of all ages, breeds and issues including anxiety, aggression and hyperactivity.
In 2009 I was proud to publish a book about dog behaviour and training. How to be the Perfect Pack Leader (by Caroline Jenkins) remains popular today and a follow up is expected very shortly.